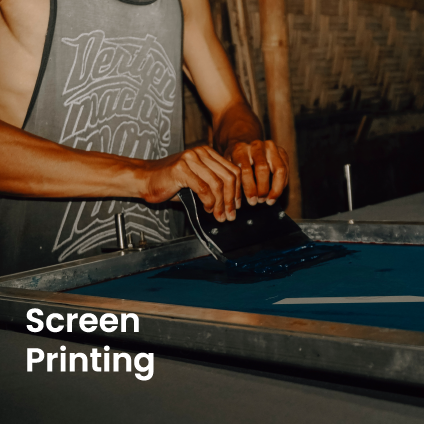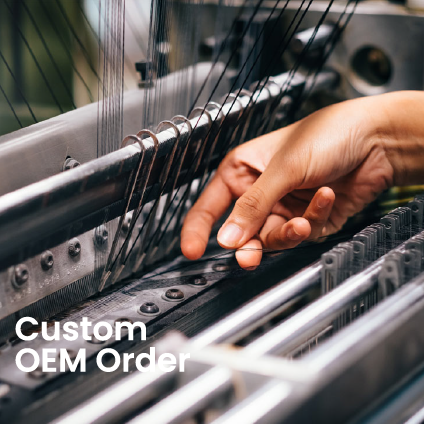 High Quality

Friendly Service
Fast Shipping
Since 1982 Everest has been making the finest packs and bags to the consumer market. Everest has decades of experience in producing the highest quality, we provide reliable products for people around the world to carry item with them in their daily journeys or adventures. We make superior merch and promotional items for some of the finest businesses just like yours. We control the entire process from preparing your design all the way through packaging to ensure the highest quality as possible.
Our catalog has over 100 products such as backpacks, duffels, waist packs, and others ready for you to customize.
Pick the most suitable product for your business at the best prices on the market.
We are proud to offer a wide range of high-quality bags built to meet your needs.
Meeting deadlines is important to us so we are serious in delivering your order on time. We guarantee quality not only in our promotional products but our service as well. A customer care team is assigned to each customer for a seamless and excellent experience. We guaranteed that your order will have the correct imprint and will be delivered on time.
We will be delighted to provide you with all details and information you need.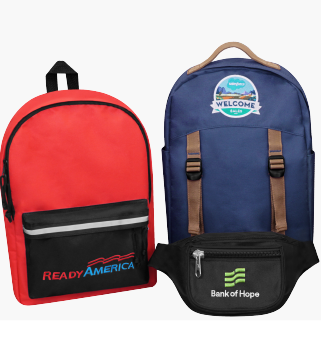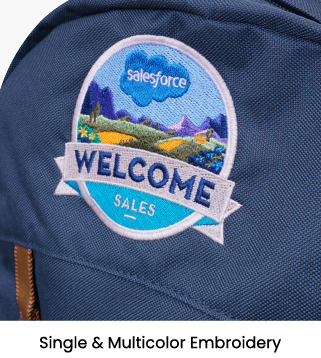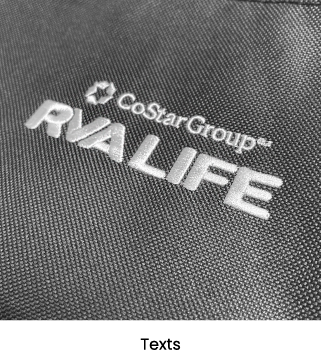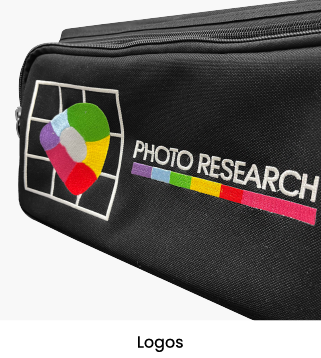 Embroidery is perfect for professional-looking logos and unique designs just like your business! With more of a luxurious look, that you can express the right message for your business. Embroidering your company logo or message, you ensure that you are providing the finest service of your business.
Customize your logo in different colors and sizes, Let your brand be known to the world. Standard production times are 5-10 working dats from order and artwork approval but can vary with order quantity and complexity.
Ready to take your embroidery to the next level, and create your custom embroidery orders? Get a quote today!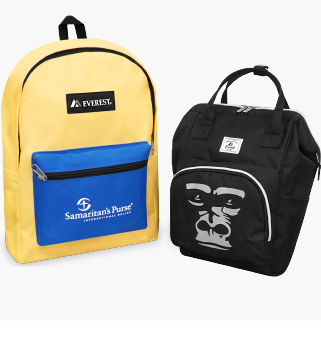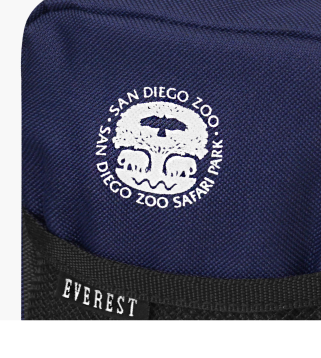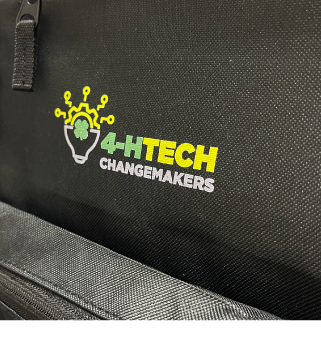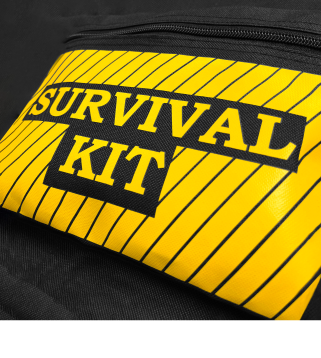 Screen printing, also known as silk screening, is the most popular way to print! Ready to take your screen printing to the next level, and create your custom screen printing orders? Get a quote today!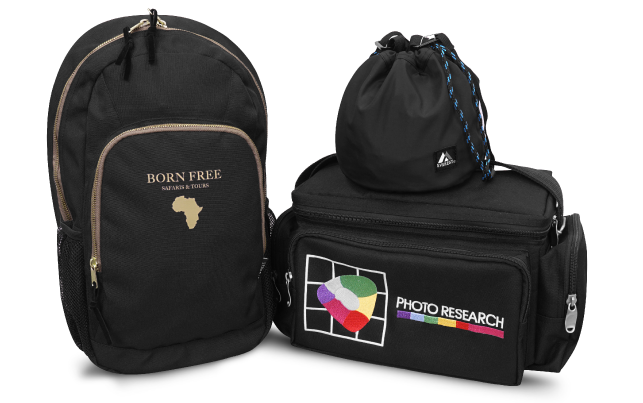 Everest is dedicated to providing you
with the highest quality bags at very competitive prices. If you`re looking for a bag that is not listed on our website, chances are, we can have it custom manufactured for you. We welcome all OEM orders and can customize any type of bags to your specifications. We have experience making bags of almost all types, from simple variations of our premade bags with different lengths and colors to other designs for 40 years. If you have got bags that need to be custom manufactured, chances are Everest can make it for you in factories.
Are there Minimum Quantities?
It depends. In order to get you the best price, we usually require a minimum order amount, however it can vary between 200 pieces or as little as one. Minimum quantity will be determined once we receive your specifications.
Where is it Made?
Customized OEM solutions are either provided domestically for low volume or off-shore for larger volume orders.
How Much Does it Cost?
Custom products varies in cost. It depends on the type of product and the required materials we need to use to make the product. Our customer care team will determine the cost of product once we receive your specifications. Rest assured, here at Everest, we have our customers in mind, so we constantly work at solutions that are both time and cost-efficient.
What Next?
If you are set on Everest making custom products for you, the next thing to do is to email us
.
Minimum Order Quantity
1,000 pcs / Item / Color
Payment
Minimum 50% deposit with balance due upon receipt
Affordable prices guaranteed
Lead time
Jan - Aug: 75-90 days / Sep-Dec: 60-75 days
Everest mission is to work hard on all your customized orders and be efficient to provide fast shipping.